Oak Tree Manor Wines
Welcome to the Wine Garden
We feature handcrafted wines served in a beautiful relaxed setting. Come set your troubles aside and tip a glass with us. When the weather turns, our indoor tasting room has a warm fireplace and even warmer atmosphere. It also has AC for those extra hot evenings. Covered outdoor seating (with heaters) is also available. Bring your own food spreads and enjoy our unique tasting experience.

OUR WINE LIST- Reds | Whites and Rosés

HOURS - Open for walk-in service Friday 5:00 - 9:00; Saturday 2:00 - 9:00; Sunday 2:00 - 6:00. We will close to walkups 1/2 hour before these times.

BY RESERVATION - We can accept reservations for any day except Monday and Tuesday when schedules permit. Please call 360.623.3090.

Farmers Markets - Centralia Market is open on Fridays- 11:00 - 4:00. Chehalis Market is on Tuesdays, 11:00 - 4:00. The wine garden will open about 5:00 when I return. We will remain closed on Tuesdays.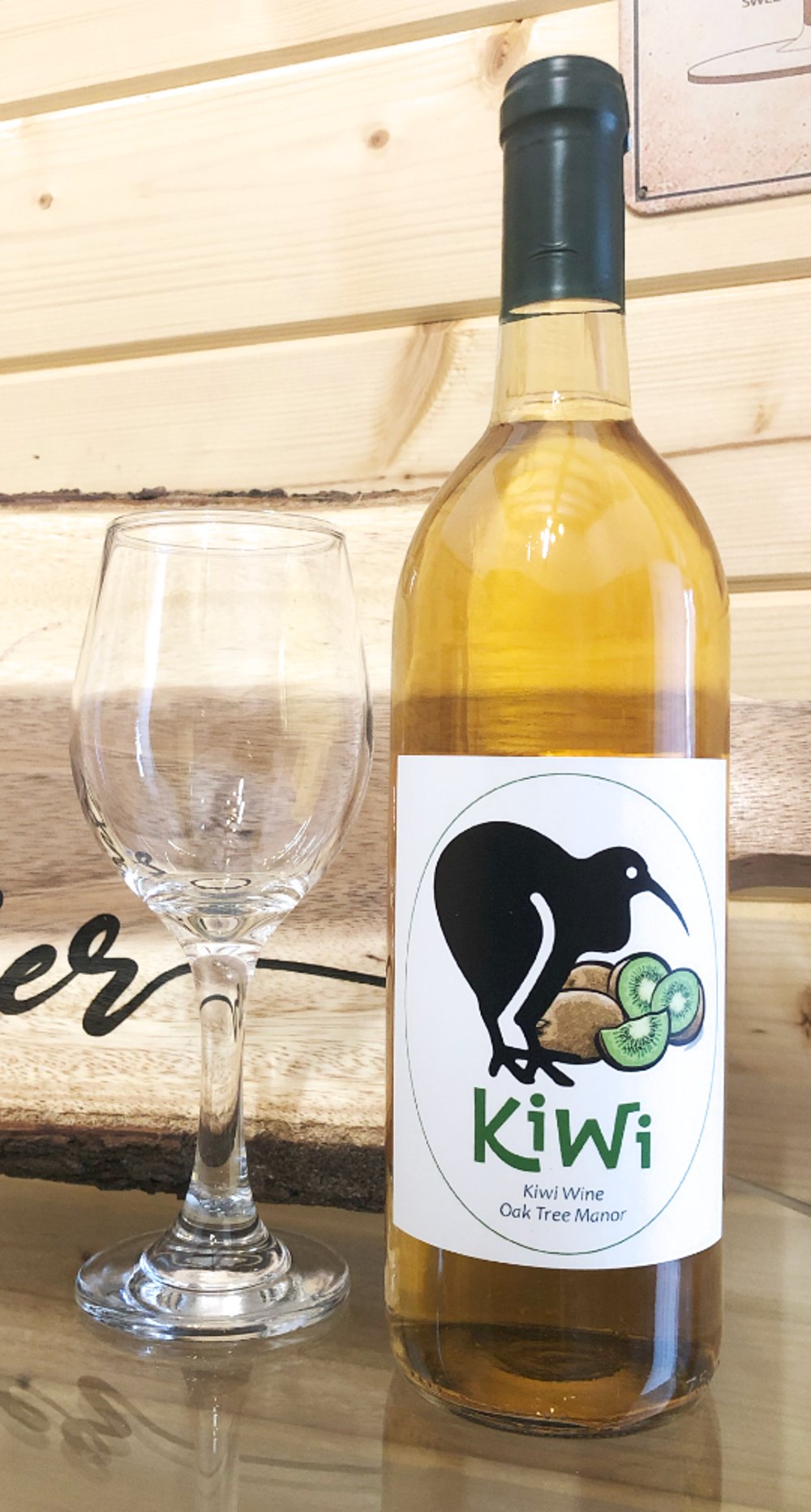 Featured Wine
Oak Tree Kiwi wine is full of bright fruit flavors with an initial rounded body followed by a refreshingly tart aftertaste. Made with kiwis grown in Washington (yes - they do grow here!) - this wine was our most popular offering last summer.

A perfect wine for a hot summer's day. Quantities will be limited.
Business Hours
Monday - Thursday

Friday

Saturday

Sunday
The Juno Letters
Historical Fiction Series by L.W. Hewitt

Letters discovered in a tin box hidden in the foundation of a small cottage in Normandy reveal a terrible secret. Antoine's beautiful Marianne has been arrested, his daughter Arièle sold to the commandant of Paris. The lives of thousands of Allied soldiers preparing to storm Juno Beach on D-Day literally are in his hands. Antoine faces a terrifying choice.
Follow the time-slip mystery series set in the chaos of WWII.