Oak Tree Manor Wines
Welcome to the Wine Garden
We feature handcrafted wines served in a beautiful relaxed setting. Come set your troubles aside and tip a glass with us. Our indoor tasting room has a warm fireplace and even warmer atmosphere. Covered outdoor seating with heaters is also available.

OUR WINE LIST- Reds | Whites and Rosés

SPRING HOURS - Open for walk-in service Friday 5:00 - 9:00; Saturday 3:00 - 9:00; Sunday 2:00 - 7:00. We will close one hour after these times.

BY RESERVATION - We can accept reservations for any day except Monday when schedules permit. Please call 360.623.3090.

Farmers Markets - Centralia Market is now open on Fridays- 11:00 - 4:00. We will open in Chehalis beginning June 6 on Tuesdays, 11:00 - 4:00.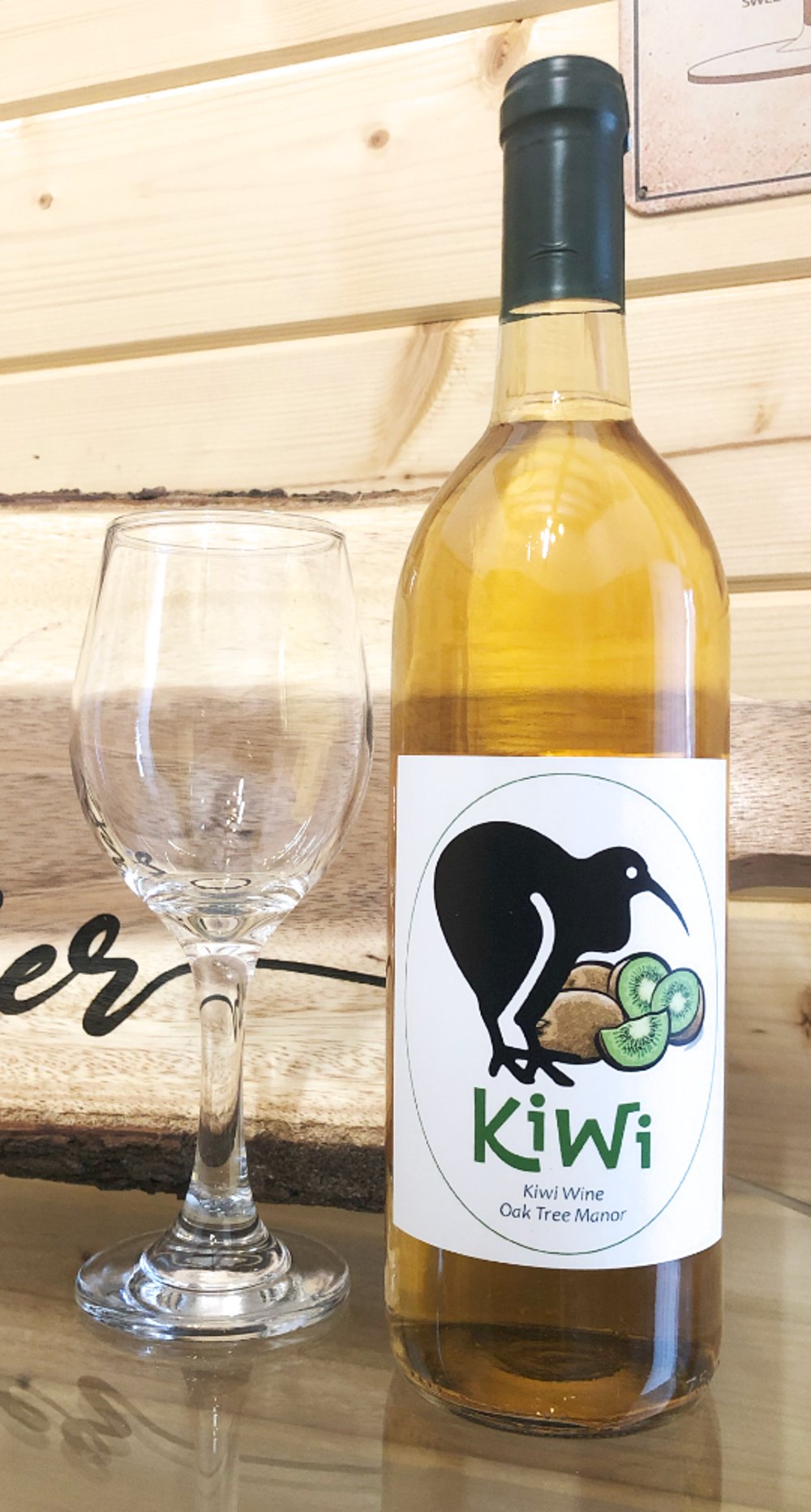 Featured Wine
Oak Tree Kiwi wine is full of bright fruit flavors with an initial rounded body followed by a refreshingly tart aftertaste. Made with kiwis grown in Washington (yes - they do grow here!) - this wine was our most popular offering last summer.

A perfect wine for a hot summer's day ... but beware. Quantities will be limited.
Business Hours
Monday - Thursday

Friday

Saturday

Sunday
The Juno Letters
Historical Fiction Series by L.W. Hewitt

Letters discovered in a tin box hidden in the foundation of a small cottage in Normandy reveal a terrible secret. Antoine's beautiful Marianne has been arrested, his daughter Arièle sold to the commandant of Paris. The lives of thousands of Allied soldiers preparing to storm Juno Beach on D-Day literally are in his hands. Antoine faces a terrifying choice.
Follow the time-slip mystery series set in the chaos of WWII.